Discover Nenu2phar's partner ITENE, a Technological Centre in R&D in packaging, logistics, transport and mobility. Located in Valencia (Spain), its mission is to generate scientific and technological knowledge and add value to companies through the implementation of R&D&I in these areas. In this article, you will discover their specialization, their role in the NENU2PHAR project and their implication in European projects.
Who is ITENE and what is its expertise?
ITENE is a leading research centre specialised in packaging that boosts circular economy through solutions developed from a global perspective of the supply chain, from raw materials development to final waste management. To meet the sustainability requirements, it develops technological solutions focused on the development of new materials and recycling technologies as well to respond the requirements in terms of safety, design and functionality in packaging.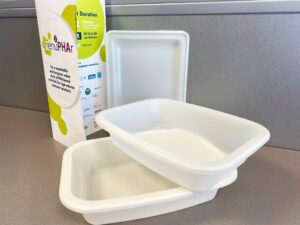 Why participate in the NENU2PHAR project and what is your role in the project ?
Through this project, ITENE aims to contribute to build a safer and more sustainable future, which is its main goal as a research centre.  In fact, this project is framed in one of the four main areas of ITENE, the development of sustainable materials.
ITENE supports CEA (the coordinator) in the coordination and management of the tasks related to the formulation of biopolymers (WP4), their characterisation, and the optimisation of the developed materials, so that they meet the requirements of the products to be developed.
In addition, the research centre collaborates with other partners to obtain sustainable packaging by means of different processing techniques and it evaluates the compostability and biodegradability, as well as the potential chemical recycling of the different products obtained throughout the project, in order to identify the most appropriate end-of-life solution.
ITENE supports the WP leaders and the project coordinator in the exploitation and dissemination of the project and in the definition of the market requirements, as well as in the sustainability assessment of the project.
What is the added value of participating or positioning at European level ?
ITENE participates in European projects to generate scientific and technological knowledge that it transfers to companies through R&D and innovation projects and consultancy, testing and training services.
In the 2008-2022 period, ITENE has participated in 100 R&D&I projects funded by the European Commission. In total, the research centre has coordinated 17 of these projects, including SEALIVE (focused on the development of bioplastics), BIONANOPOLYS (to promote the creation of new biomaterials through a test-bed), PLASTICIRCLE (addressed to improve accessibility, cost and benefits of recycling through a plastic packaging treatment process), MERLIN (new processes for sorting, delaminating and recycling multilayer post-consumer packaging for food packaging) and ENZYCLE (new processes for enzymatic recycling of non-recyclable plastics).
In 2022 we are working on more than 20 EU projects together with more than 350 companies and organisations.
Key figures about ITENE