CEA
France
The French Alternative Energies and Atomic Energy Commission (CEA) is a key player in research, development and innovation. Drawing on its widely acknowledged expertise, the CEA actively participates in collaborative projects with a large number of academic and industrial partners. Within NENU2PHAR, CEA will coordinate the project. CEA will be in charge to develop the algae strain selection and to select parameters of biomass culture growth for polysaccharide, starch, and nanocellulose production. It will also provide data from biomass culture to develop LCA, LCCA and technico-econical assessment.
More information
Website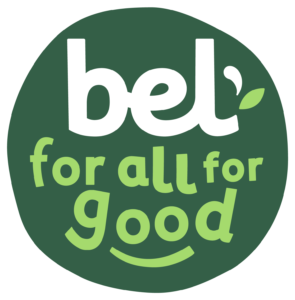 BEL
Bel is a major player in the healthy fruit and dairy single-serving portion snacking. Its international development draws on a portfolio of positive brands, which attract consumers in more than 120 countries. Founded in 1865, Bel is a family group with an ambitious and sustainable growth strategy.
More information
Website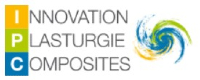 Innovation Plasturgie Composites
France
IPC is the Technical Center of Innovation and Expertise serving the Plastic and Composite industry in France. Through its four main axes, private R & D services, joint actions for technology transfer, R & D collaborative projects and training, IPC is able to meet the needs for technological developments on plastic and composites covering from applied research until exploitation stages. In NENU2PHAR, IPC will strongly collaborate in the activities concerned with the processing testing, transformation and characterization of the new bio-based materials. Moreover, IPC will take the lead on the work dedicated to life cycle analysis (LCA) of the new products and establish the appropriate end of life scenarios for the materials' bio-degradation.
More information
Website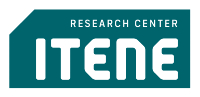 ITENE
Spain
ITENE is the specialist Technological Centre in R&D in packaging, logistics, transport and mobility. Within NENU2PHAR, ITENE will be working on the biopolymer formulation and the characterisation of the products developed.
More information
Website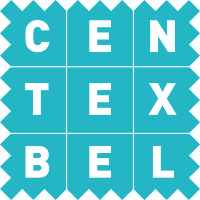 CENTEXBEL
Belgium
Centexbel is the scientific and technical centre for the Belgian Textile industry. Further, the centre is also active in plastic formulation & processing and composites. The activities of Centexbel are focused on testing, research and other services to the industry such as certification. Centexbel always works closely together with the industry. Sustainability is very important resulting in a lot of research focusing on the application of biobased materials in textiles and plastics and on the recycling. Within Nenu2Phar, Centexbel will be active in the PHA compounding and is the main responsible for the processing of PHAs to textile materials.
More information
Website

Danone
France
Danone is a leading global food & beverages company with a health-focused portfolio of iconic global and unique local brands across the world. Within NENU2PHAR, DANONE will be involved in the market definition and packaging specifications including end of life product, regulation, conormation and REACH issue, so as in the bio-packaging development and technical characterisation of packaging.
More information
Website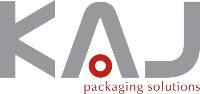 KAJ Plastics
Poland
KAJ is a Polish manufacturer of the plastic packaging for cosmetics and pharmaceuticals. Company has several years of experience in providing packaging such as roll-on's, pharmaceutical containers etc. KAJ offers several standards and customised projects, supporting and advising throughout whole process. Internationally recognised certification and high-scored evaluation by EcoVadis platform proves company's high quality standards and understanding of sustainability principles. Within Nenu2phar KAJ will provide information about expected characteristics of the material, advising regarding material processing and desired specification of product. Will be also responsible for the evaluation of developed packaging and it's benchmarking in comparison to the existing solutions.
More information
Website

SOFRADIM PRODUCTION & MEDTRONIC
France
Sofradim Production is a subsidiary of the Medtronic group which is a French company of +340 employees, located in Trévoux in France. MDT designs, develops and manufactures implants based on biopolymers, resorbable polyesters and/or textiles for hemostats & soft tissue repair devices used for example in the surgical treatment of parietal disorders such as inguinal & incisional hernias. Within Nenu2phar, Sofradim will be involved in the characterisation and validation of Extruded monofilament and knitted structures to repair tissue
More information
Website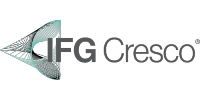 IFG Cresco
Belgium
International Fibres Group (IFG) services a worldwide market. The company, with production locations in Austria, the UK and Belgium provides the best quality fibres, filaments and textiles in the technical textile area, to a diverse range of industries. IFG Cresco, a division of IFG, with production capacity in Lokeren en Gent (Belgium) is a renowned producer of staple fibres, tapes and woven technical textiles. Within Nenu2phar, IFG will be involved in the definition of the requirements for the agro-textile market, the definition of the PHA formulations and the processability into textile products and the development for PHA based agro-textile demonstrators. IFG will also provide material and the specifications of the benchmark fossil based or PLA based counterparts.
More information
Website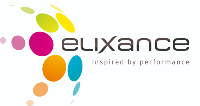 ELIXANCE
France
ELIXANCE is a SME with a team of around 25 people which develops and produces colour and additive masterbatches and various compounds. Some of these are bioplastic compounds which may contain bio-based and/or biodegradable polymers, additives and other components. One of ELIXANCE's goals is to become a major player in the PHA market. Its role in the NENU2PHAR project is to develop and optimise the process that will allow to extrude the new PHA based material as granulates (compounds). ELIXANCE will also be able to supply 3D-printing filaments made of these new PHA based materials.
More information
Website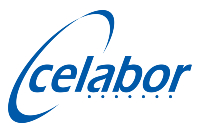 CELABOR
Belgium
Celabor is a Belgian SME offering scientific and technical support to companies in the field of agrifood (nutrition and extraction), packaging, environment and textiles. Celabor has more than 20 years of research expériences. Within NENU2PHAR, Celabor will be involved in the development and optimization of the suitable extraction processes of the target components from biomass and characterization of the obtained crude extracts, and of fractionation and purification of target components from the obtained extracts.
More information
Website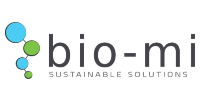 BIO-MI
Croatia
Bio-mi is a SME manufacturer and R&D oriented company from Croatia dedicated to the development and the production of biobased, biodegradable and compostable thermoplastic materials and compounds, as well as flexible film products made of its own certified materials used for the production of primary and secondary packaging applications, agro applications, etc. Bio-Mi is the first company in East and Southeast Europe that produces and manufactures bio-based, biodegradable and compostable thermoplastics with TUV certificates. Bio-Mi is a full member of the Bio-Based Industries Consortium since 2017 and its production line is fully aligned with bioeconomy and circular economy goals.
More information
Website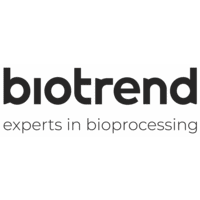 BIOTREND
Portugal
Biotrend is specialised in the development, optimisation and scale-up of bioprocesses for industrial and marine biotechnology applications for the production of bio-based chemicals and materials from renewable raw materials. Clients range from start-up companies to large chemical, agro-industrial and pulp and paper companies exploring the opportunities of industrial biotechnology and of the use of renewable raw materials, including industrial by-products, to create value. In the NENU2PHAR project, Biotrend will develop, optimisation and scale-up the process of PHA production from microalgal-derived sugars.
More information
Website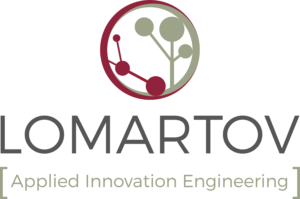 Lomartov S.L
Spain
LOMARTOV S.L Applied Innovation Engineering, is a consultancy SME specialized in supporting R&D, industrial and technology-based projects with a multidisciplinary approach. With a validated experience in innovation catalysis, technology transfer and assessment, its divisions are able to support both the upscaling and exploitation phase of innovative projects, and especially the assessment of the environmental, economic and social impacts of novel technology-based solutions, through Life Cycle Assessment approach, circular economy modelling, and methods from the social sciences. This expertise will be deployed in NENU2PHAR project in order to identify the regulatory framework of plastic products and processes, and to outline their value in order to fulfil customer, civil society and consumers' organizations requirements. LOMARTOV will also be responsible for the evaluation of the environmental, economic, and social impact of the proposed products, using a "cradle-to-grave" approach, starting with the extraction of natural resources to final disposal of the product, including any material recycling, energy recovery, or reuse that may occur prior to ultimate disposition. Within this activity, contribution will be also given to the Eco-design of bio-based products, and the definition of a business model to enable a full sustainable circularity of NENU2PHAR products.
More information
Website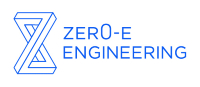 ZERO EMISSIONS ENGINEERING
The Netherlands
ZER0-E is a sustainable engineering company formed by skilled engineers, scientists and professionals. ZER0-E is focused on the transition to a future with zero emissions through the development of advanced tools and solutions that minimise environmental impacts and achieve efficient and circular systems. ZER0-E develops engineering solutions for efficient and more sustainable buildings, industries, and cities. ZER0-E implements software tools and TI solutions allowing the development of circular economy services to improve the quality of life of cities and citizens, and environmental assessments to analyse all the impacts generated by projects using specialised methods and tools to ensure the sustainability.
More information
Website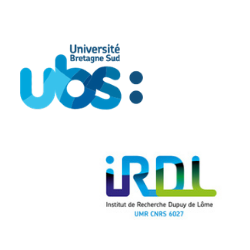 Université de Bretagne Sud, Institut de recherche Dupuy de Lôme (UBS-IRDL)
France
The Institut de Recherche Dupuy de Lôme (IRDL) belongs to the University of South Brittany (UBS). IRDL's strategy is to federate complementary forces in Engineering Sciences in the Brittany region to eventually become the benchmark laboratory for marine mechanical systems in Europe. As such, IRDL is therefore fully in the continuum "Fundamental research - Engineering - Technology". Indeed, new technological and scientific challenges are numerous, the main one being to produce cheaper. In NENU2PHAR context, IRDL will contribute to develop a cost effective bio-synthesis of various PHA to get different polymer properties matching their final application and explore PHA biodegradation in sea water.
More information
Website

Bioeconomy For Change
France
Bioeconomy For Change is the French cluster dedicated to the Bioeconomy. Bioeconomy For Change's activities focus on supporting the development of the bio-economy in France and Europe and more specifically in the regions of Hauts-de-France and Grand Est. Bioeconomy For Change will assume jointly with PNO the Exploitation & Dissemination activities to promote the project to a wide audience and to facilitate the replication of the flagship facility in other European countries.
We use cookies to optimize our website and our service.
Functional

Always active

The technical storage or access is strictly necessary for the legitimate purpose of enabling the use of a specific service explicitly requested by the subscriber or user, or for the sole purpose of carrying out the transmission of a communication over an electronic communications network.
Preferences

The technical storage or access is necessary for the legitimate purpose of storing preferences that are not requested by the subscriber or user.
Statistics

The technical storage or access that is used exclusively for statistical purposes.

The technical storage or access that is used exclusively for anonymous statistical purposes. Without a subpoena, voluntary compliance on the part of your Internet Service Provider, or additional records from a third party, information stored or retrieved for this purpose alone cannot usually be used to identify you.
Marketing

The technical storage or access is required to create user profiles to send advertising, or to track the user on a website or across several websites for similar marketing purposes.